NICHOLAS TANNER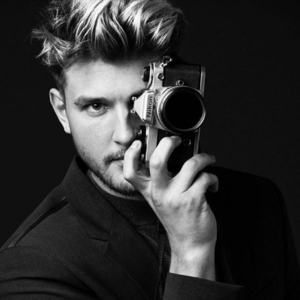 Full Character Name:
Nicholas Emerson Tanner
Name Pronunciation:
(optional)
Slave Type:
Slave
Existing Master?
No
Pre-Plotted?
No
PlayBy / Character Name / Artist:
Julien Dean Lacroix
Age:
36
Species:
Human
Gender:
Male
Orientation:
Bisexual
Eye Color:
Blue
Hair Color:
Dirty Blonde
Height:
6'2"
Personality:
Creative, adventurous, suave, carefree, easy-going, cheeky, cheesy, likes to make/keep people happy, willing to try anything once, determined once he sets his mind to things
Likes:
photography, art, traveling, animals and nature
Dislikes:
natural disasters, extreme temperatures, power/network outages, Ehuneans (particularly Meois since he was tricked into slavery by one)
Strengths:
wanderlust, communicating through words and pictures, makes friends easily
Weaknesses:
vanity, sometimes has trouble seeing the bigger picture
Kinks and/or Fetishes:
sensation play, outdoor sex, exhibitionism, and more to be discovered!
Profession:
Slave (Former Photographer)
Why Are They on Xenedria?
Slavery
Where Do They Live?
The Pens
History/Background:
The eldest of the Tanner children, Nicholas was the first to do everything. He was the first to be born, he was the first to grow up and help out his parents around the home, and he was the first to wish for something more and to move out and travel away from home. In his travels, he would send letters and pictures back to his family (some that he had taken himself and some of himself as the subject) but since he moved around so much and didn't always have the most reliable service on some of the outer rim colonies, he was unable to receive responses back from them.
Throughout his travels, Nicholas met many different kinds of species, aliens and other humans alike, easily making acquaintances quickly with most of them. It was one of these fast friendships which led to Nicholas' enslavement. The Meoi he had met became his new travel companion, showing him all the secret spots for the best photo ops.
It was in one of these 'secret spots' that disaster struck the human photographer. The Ehunean was being paid extra by slavers to ensnare unsuspecting tourists to the colony, and Nicholas was their most recent victim. While he was waiting to line up the perfect shot, he was blitz attacked from behind only to wake up with a pounding headache on a ship speeding toward the Xenedria Slave House.
SLAVE INFORMATION
New Slave?
Yes
Opinion of Slavery
Doesn't like it but still accepts it
Slave Personality:
He doesn't like his new station in life as a slave but he's trying to make the most of it by looking at it like it's a new adventure for him.
Slave Value:
Photography, painting, cooking/baking, strength and manual labor
Obedience Level:
Moderate
Skill Level:
Moderate
Sexual Level:
High
MASTER PREFERENCES
Ideal Master Type:
Any
Discipline Level:
Any
Violence Level:
Any
Sexual Level:
Any
PLAYER INFORMATION
Alias:
Jace
18+?:
Yep!
Join Date:
February 4, 2015
# of Characters:
This will make 20.
Bonuses or Addons:
N/A
Timezone:
Central (GMT-6)
Sexual Comfort Level:
High
Violence Comfort Level:
High
OOC REQUIREMENTS
Please post in the
Who's Who
and the
Face Claim
before submitting this application. Post the links to your posts (click on the word 'Posted' in the upper left of your post and copy that link) in each here:
Face Claim Link: Already added!
Who's Who Link: Already added!
Completed Mini Profile: Yes!
Correctly Sized Avatar? Yes!