Personal Photo
Options
Custom Title
Falishna Viscerden doesn't have a custom title currently.
Personal Info
Location: No Information
Born: No Information
Website: No Information
Interests
No Information
Other Information
Gif: https://s1.postimg.cc/5yecu2j6n/dc521e2b-5b1e-47d2-abb6-f5abdd9cd534_zpscl2yk65b.jpg
Looking For: No Information
Profile: http://xenedria.jcink.net/index.php?act=ST&f=3&t=8078
Plotter: No Information
Age: 59
Relationship Status: Kiinlaa <3
Occupation: Jewellery Trader
Alias: Troylus
Music: No Information
Orientation: Bisexual
Species: Saedran
Statistics
Joined: 2-June 16
Status: (Offline)
Last Seen: Jul 13 2018, 09:04 PM
Local Time: Jul 17 2018, 12:20 AM
293 posts (0.4 per day)
( 0.36% of total forum posts )
Topics
Posts
Comments
Friends
Music
Jan 19 2018, 10:33 PM
It had been a few days since Slyna had needed to be punished, in Falishna's opinion, after behaving poorly in the wake of the news about her parents and her brother's visit. Falishna had not been avoiding her slave at all, but she had been giving the woman some time to think, and recover a bit, not pestering her with lots of tasks to be done. She'd been thinking about her a lot, as well, about her brother and the interaction she had seen between them. That made her think of her own family, and wonder whether she should invite her own sister over for a visit soon. She should see her new house, for a start. It was much, much less grand than she was used to, but it was her own place, just for her, not their family, and she was proud of that aspect of it. It also gave her a lot of space to use that was all for her and her slaves. And privacy, no more snooping relatives no doubt reporting on her every move.
It had felt odd to rent a house at first, as it was so far beneath her not to own a massive mansion in the family, rather than pay to borrow a space for a time that wasn't really hers. But it was for the best, for now. She had spoken with the owner a few times, a Saedran from the High Regiment like herself, and his lofty standing made her feel better about renting. At least her landlord wasn't some scabby commoner who'd made it rich on Xenedria. And he kept away on his own massive mansion, leaving the tenants on his compound to themselves unless there was a problem. And Fal was an ideal tenant, there would be no problems. No loud parties, or damage to the place being done. (Though Kriiqeal't would have loved her to have parties, as long as she invited her landlord to them, not that she knew that.)
She felt like she had more time and space to think in her own home. And that activity brought her to Slyna. She wanted to help her, and more than that, as her owner she felt it was her responsibility to help her be the best slave she could be.
To that end she summoned the older than her woman she thought of as 'girl' to her side one warm afternoon, as she sat out on her front porch, watching the volcano smoke drift across the sky. It was very nice to be so close to the volcano here, she must say.
"There you are, Slyna," she said warmly when the slave arrived. She pointed at her feet. "Sit there, my dear, and remove my boots so you may massage my feet while we chat a little."
(471)
@Slyna
Nov 3 2017, 05:47 PM
Falishna was practically vibrating with excitement. There had been a number of emails back and forth between her and her precious Kiinlaa, and now he and his new slave were on their way to her. She wondered what the new slave would be like; Kiinlaa had exquisite taste, and as he worked at the Slave House, we would surely have the absolute pick of the crop to choose from, though in all the time she had known him (which wasn't all that long, really) he had never had any slaves of his own. That was hard for her to imagine, coming from such privilege, and having so many slaves to dote on her, and carry out every manner of task imaginable, so she could focus on all the other things she wanted to do. Like her magic. She would never have admitted that perhaps having slaves do all of the menial tasks was part of the reason for her people's success across the galaxy, because of course, that was just natural superiority.
Her own preparations for the visit were a lot more her standing or sitting while people rushed around getting things done for her, than the other two were. She was washed, dried, perfumed, brushed, made up, and dressed with very little effort on her own part, and her mind was free to wander, imagining what this new slave might be like, and what fun the three of them might have together.
The dress she had had made from the same fabric as Kiinlaa's suit was adjustable, one fitting for wearing in public, and another that was far more revealing and sensual for events like today promised to be. Standing still while her slaves dressed her had another advantage, in that she could cast her magic, and she wove a spell over the dress, playing on a theme Kiinlaa had inspired with his clever word smithing. The metal in the fabric helped too, and she seemed even more the 'midnight goddess' Kiinlaa had called her, her dress sparkling with magical starlight that twinkled and glowed when she moved, catching the light in unnatural and beautiful ways. She gazed at herself in a mirror and was pleased by the effect, the light effect complementing the retro gothic, almost steampunk, feel of her gown with the tight corset and flared out skirt longer in the back and almost non-existent at the front.
She had a surprise for Kiinlaa. She had not told him about the house she had rented, away from her family, that she had moved into a few days ago. She did not give him the new address, wanting to make it a surprise. Instead she had laid out a trail to follow with a note that was laid on her bed.
On entering her usual home, the household slaves would show Kiinlaa and Santiago through to Fal's old rooms, devoid of her possessions now, but where they would discover the note:
My dearest Kiinlaa, Better than breadcrumbs, this trail is more fun to be played with when you arrive. Make sure to bring it all with you! Your Midnight Goddess awaits you impatiently, longing for you dearly. - Falishna xxx

There was a flogger with the leather strips threaded through a hole in the note, and attached to the handle was a rope, the kind that was lined with metal so that it conducted electricity. The rope trailed out of sight under the corner of the bed, then up and out the large window. The rope could be followed, winding through the courtyard and down the street. The new house was only a block away, in a collection of homes in a compound surrounded by a high wall. The rope disappeared over the gate, and dangling down from it to cover the panel to announce their arrival was a pair of nipple clamps. As soon as they were collected, the gate would swing open and allow them access to her very nice but relatively small house. The front door wide open and the rope disappearing in there.
Inside, the rope, which would probably be fairly heavy to carry at this point, even though it was made of excellent lightweight materials, but the sheer length of it, even if they coiled it carefully as they went, would make it considerable - enough to tie two of them in some wonderful and elaborate knots, that was for sure, the rope would lead them inside, along the corridor and to her bedroom.
She waited for them there, looking nonchalant as best she could manage it in her excitement, reclining on the massive four poster bed. Her deep red eyes widened at the sight of them, drinking them in. Kiinlaa looked so elegant and handsome in his dark suit, black shirt, and gloves that her breath caught. He looked so good she wanted to run to him and throw her arms around him, but she resisted, wanting to soak in the sight of him, and maintain her composure or at least the appearance of it. The contrast and complementing appearance of his slave was breathtaking too, in his billowy cream shirt and tight pants. She had images of her hands twisted in each of their hair, one dark grey curls, the other blonde mop, holding them close together as she ordered them to kiss until their lips were swollen with the friction of it, then dragging them to her body to lick and suck and...
Clearing her throat, she smiled, and after glancing at the cuffs on Santiago, that she assumed meant she was allowed to play, something that made her heart race in her chest, she said in as commanding and steady a tone as she could summon. "Hello, my Kiinlaa. You found the place, I see. And who is this you bring along? Show me. I want to inspect him closely." She gestured at the St Andrews cross on the left side wall, "Place the rope and things over there. We will play soon."
(1006)
@Santiago Malloy
@Kiinlaa Str'xl'n
May 30 2017, 05:39 AM
Falishna was not offended by Rudy's description of his home at all. It would take a lot more than that to have her feel he was being crass. She was by nature a very blunt person herself at times, seeing little need to beat about the bush on things, and instead speaking plainly and to the point. It was something that her family scolded her for on many occasions as they were more cunning and manipulative, and expected her to be the same if she was to get anywhere in Saedran society. But Falishna had other talents.
The transport ride was short, but she made the most of it, stroking her new slave's hair between her gloved fingers, her other hand sliding over his chest, enjoying the feel of the muscles beneath the thin cotton of his Pens shirt. "I would like to kiss you now," she announced once they had taken off for her her home in Sekyr. And with that, she pulled at his head to bring his lips to hers, insistent but not hurtful, as long as he complied with her demand or request, depending on how one took it.
Her lips were warm as they pressed against his, and she sighed softly. He was soft and warm too - well, his lips were soft, but his chest, her hand pressed harder to him there now, was hard muscle, and she found the contrast so very sexy. His eyelashes were so dark and long as well. Her own were white naturally, but she wore a lot of black eye makeup to make her own lashes stand out as Rudy's did naturally. It made her a little bit jealous and a whole lot attracted to him on another thing, not having noticed his eyelashes from inside the mesh of the Pens. Her tongue darted out of her mouth to run the tip across his lips, seeking entrance to his mouth with her touch. He tasted so good too and she felt a tremor pass through her at all the wonderful carnal delights they were about to share together, for her pleasure first, and then his own.
(358)
@Rudolph Jenkins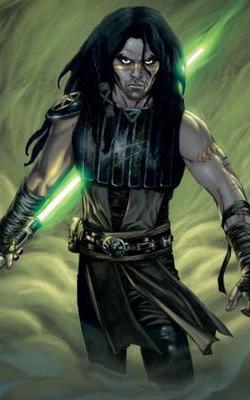 Apr 24 2018, 12:06 PM
Mar 20 2018, 11:23 AM
Nov 7 2017, 03:59 AM